The NOC is a world-renowned research institution dedicated to advancing our understanding of the oceans and their vital role in shaping our planet. As we continue to unlock the secrets of the deep, we recognize the critical importance of cutting-edge marine robotics in achieving our mission. That's why we are seeking talented engineers across various disciplines to join our team and revolutionize the way we explore and study the ocean.
Working in the Marine Autonomous and Robotic Systems (MARS) Group at NOC, you will have the opportunity to work at the forefront of technological innovation. You will collaborate with leading scientists, engineers, and researchers from around the world to develop, design, and deploy state-of-the-art robotic systems that can withstand the extreme conditions near shore in the deep sea or under ice in polar regions. From designing and operating autonomous underwater vehicles (AUVs) and remotely operated vehicles (ROVs) to developing advanced perception and control systems, your expertise will be integral to our groundbreaking activities.
Whether you specialise in robotics, mechanical engineering, electrical engineering, software development, or control engineering, there may be role for you. We are looking for individuals with a passion for the ocean, a drive for innovation, and a commitment to pushing the boundaries of what is possible with robotic systems. The marine robots you work with will collect data which will contribute to understanding climate change, marine biodiversity, seafloor mapping, and a myriad of other scientific investigations that shape our understanding of the world.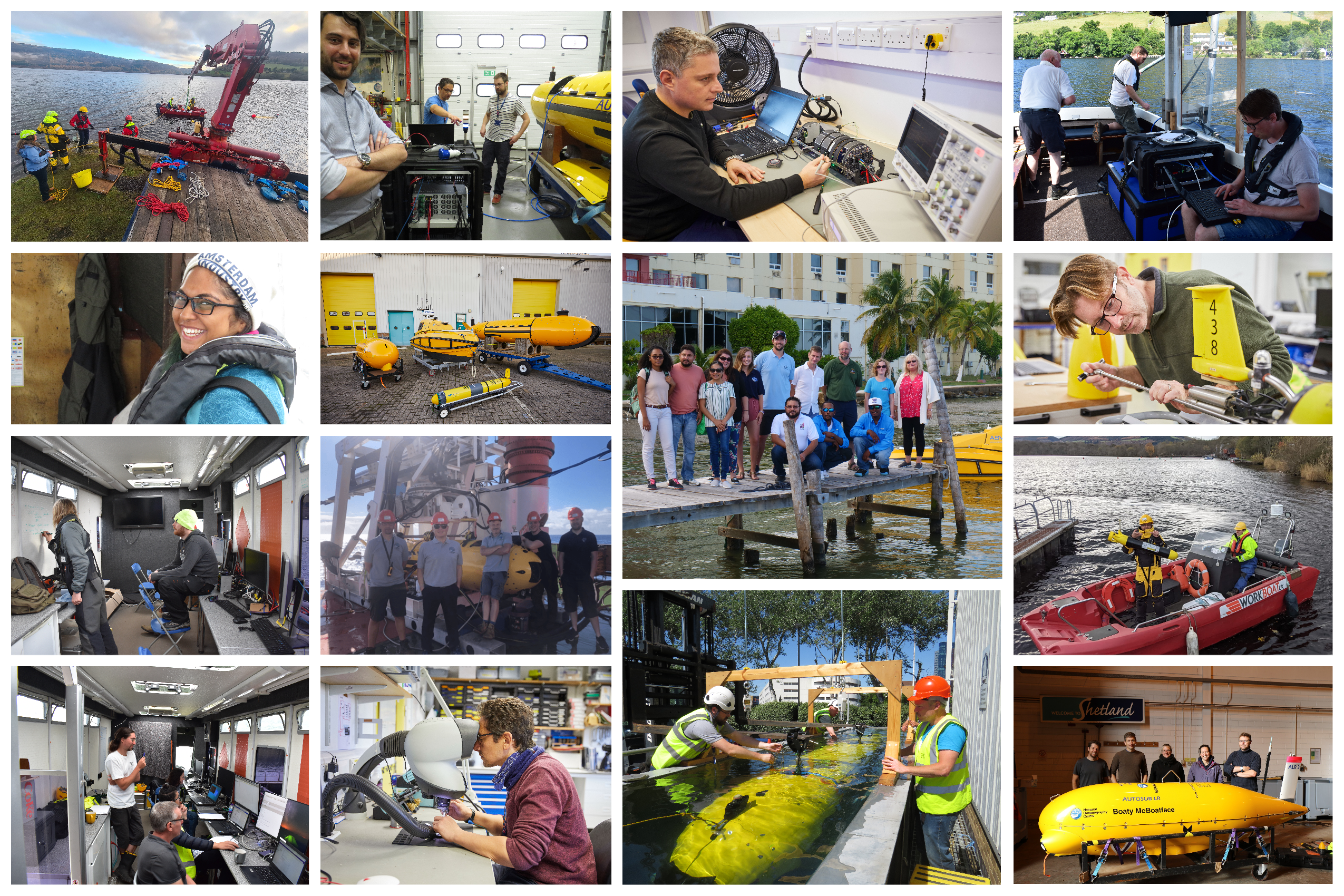 Filter by